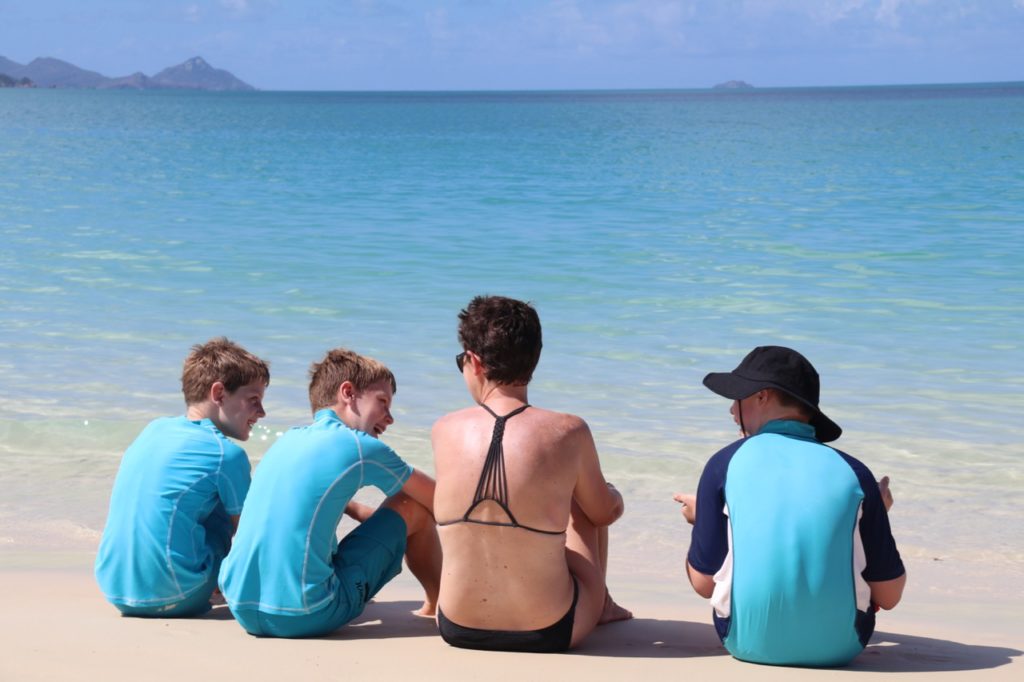 Our Top Fourteen Travel Highlights of 2017…
2017 is over but we couldn't move on without looking back at our travel highlights of the year. What a fantastic year of travels 2017 has been for Go Live Young..! It was the year we completed our round the world adventure spending time in Australia, New Zealand, Fiji, the US, South Africa and Mauritius, before arriving back in the UK during April. During the summer holidays we were lucky enough to visit the Maldives for some beach time. Finally in October half term we did a road trip around Jordan. Incredible travels for our family of five all in the space of one year.
So in order through the year, here are Go Live Young's top fourteen travel highlights of 2017.
Feeding Frenzy at Bonorong Wildlife Sanctuary, Tasmania
Animal encounters are always popular with Go Live Young. We joined a Feeding Frenzy, behind the scenes tour of Bonorong Wildlife Sanctuary, located half an hour north of Hobart, while spending a week on Tasmania. The sanctuary is home to many Australian animal species on the endangered list, including wombats, echidnas and Tasmanian Devils. For almost three hours we fed and interacted with kangaroos, koalas, Tasmanian Devils, possums and wombats, at the same time learning all about these native species. The highlight had to be feeding the Tasmanian Devils with their vice like jaws clenching onto legs of meat!
A Feeding Frenzy at Bonorong Wildlife Sanctuary
Supping wine outside Sydney Opera House
Sydney is our favourite city in the world with its spectacular harbour setting, sun-kissed beaches and iconic buildings. Our favourite place come evening time, to people watch with amazing harbour views was the Opera Kitchen, located right bedside the Opera House. Here you could drink a cold glass of wine while munching on platters of cold meats and cheese. What could be better..?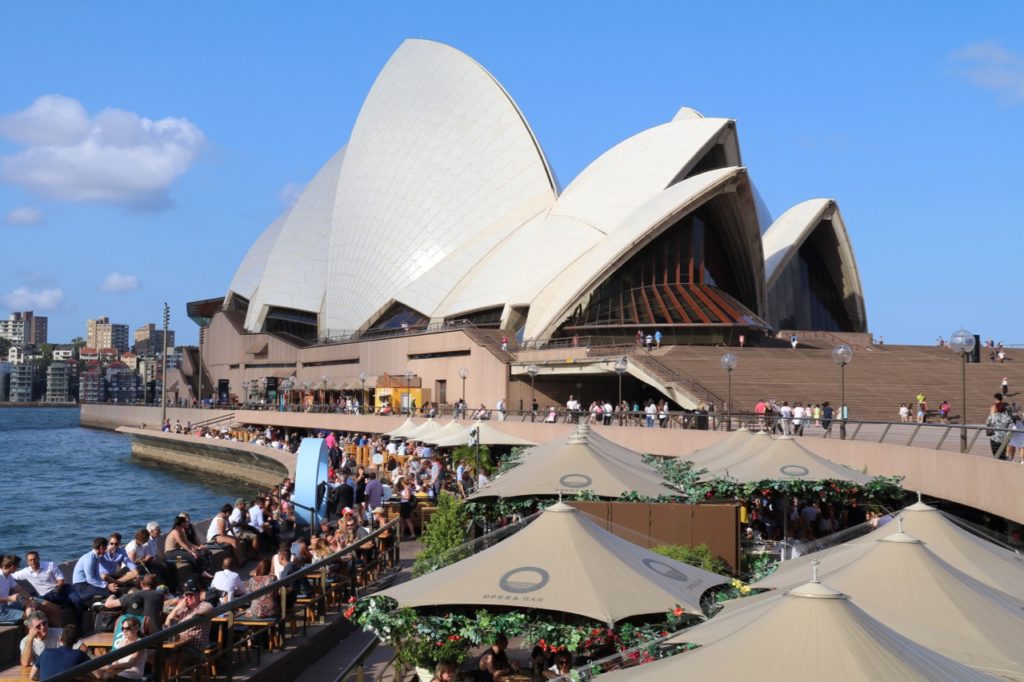 Jet boating down Skipper's Canyon in New Zealand
Queenstown is the adventure capital of the world and many people come here to try crazy things that they've never done before! We opted for jet-boating down Skipper's Canyon. Hurtling through narrow canyons, getting as close as possible to the rock walls and spinning 360 degree turns was all part of the exhilarating and fun experience. As soon as we finished our ride the boys were wanting another go, even though it was perishingly cold!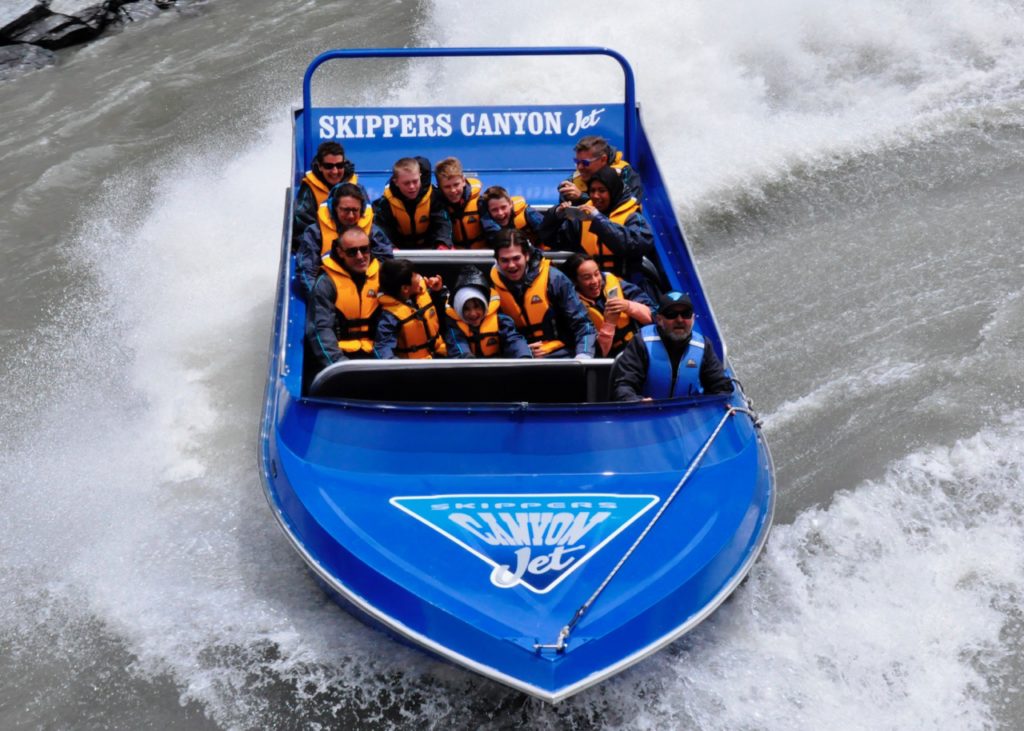 Queenstown – The Adventure Capital of the World
Waterfall climbing at Wildwire Wanaka in New Zealand
With the boys getting older, we are able to participate in more and more adventurous activities.  During our time In Wanaka we climbed a waterfall using via ferrata, a system of climbing ladder rungs clipping and unclipping your via ferrata lanyard along the way. We climbed one of the world's highest climbable waterfalls at 300 metres high. At certain points you had to cross from one side of the waterfall to the other via a plank/tight rope bridge. This was absolutely terrifying, more scary than climbing the rock walls. Flynn, at eight, was the youngest person to climb the intermediate section of the waterfall.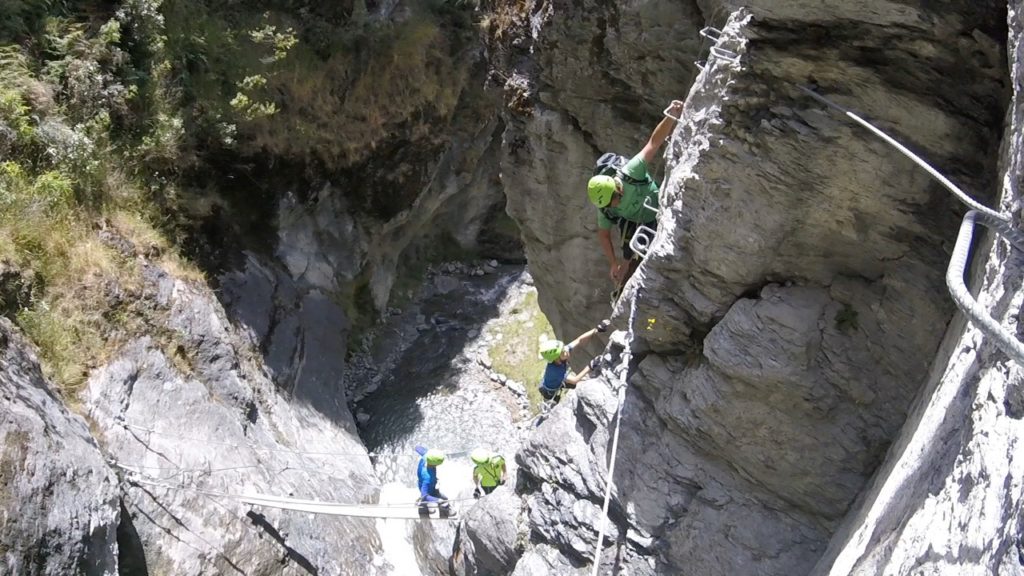 Staying at a vineyard in our trusty camper van in New Zealand
We toured New Zealand for a month in a camper van. Our favourite campsite was Coney Wines, a winery in Martinborough, where we parked our camper van (only us!) amongst the vineyards. Here, we did a private wine tasting, toured the winery and vineyards, dined on a gourmet hamper of locally produced foods and slept amongst the vines. A special experience for wine lovers like us.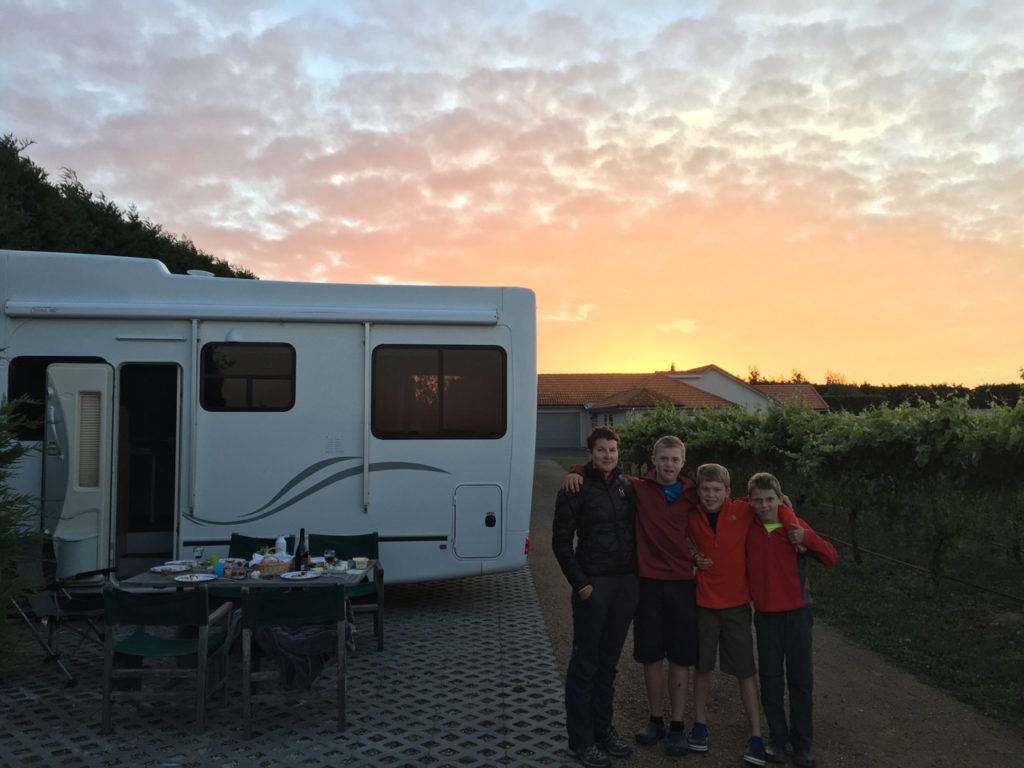 A Wine Tour Around Martinborough
Hiking the Tongariro Alpine Crossing in New Zealand
The Tongariro Alpine Crossing has been labeled as the world's greatest single day hike. This was our longest and most challenging hike during our world trip, but also gave us the greatest sense of achievement. It is a 19.4 km hike, estimated to take between six and eight hours. The hike climbs up through volcanic terrain, with old lava fields, giant calderas, and even a steaming volcano that erupted four years ago, with vast views in every direction. Tongariro National Park was made more famous by its star appearance in the Lord of the Rings trilogy. The alpine, volcanic scenery is the setting of Mordor, in which stands Mt Doom, aka Mt Ngauruhoe.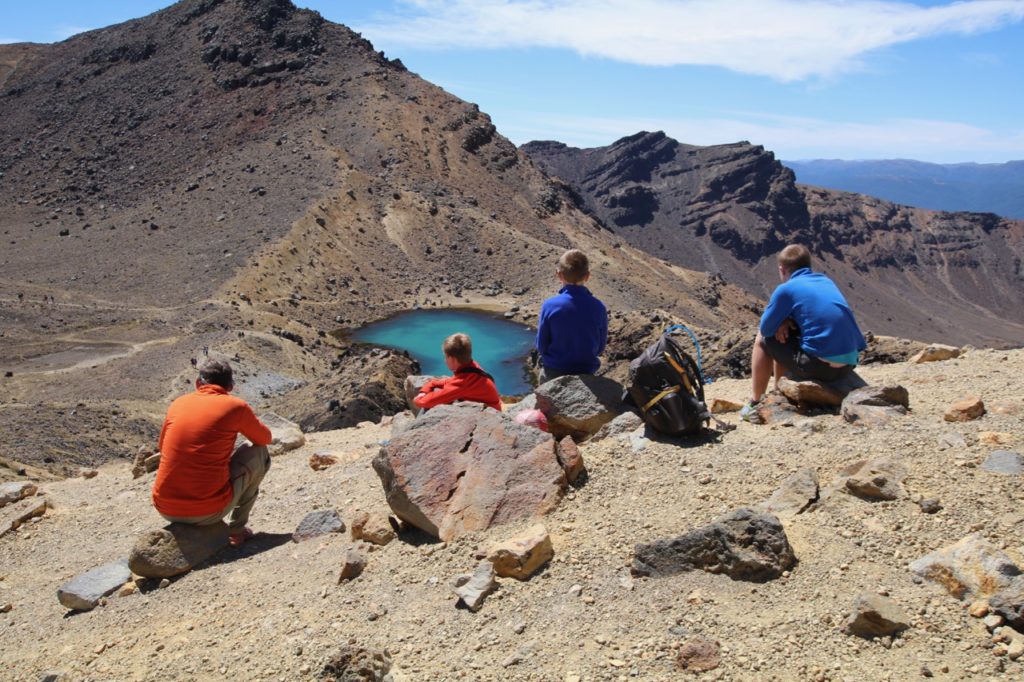 The Tongariro Alpine Crossing with Kids
Chilling in Fiji
Paradise in Fiji…? Crystal clear aquamarine water, white sandy beaches, amazing sunsets, beautiful islands. Fiji was a holiday from our holiday…! Here we got some much needed relaxation from our travels around the world. We would never complain about the challenges and fast pace of our travels. It is however, nice to take a break from long term travel once in a while and just chill out and relax. Fiji is the perfect place for this.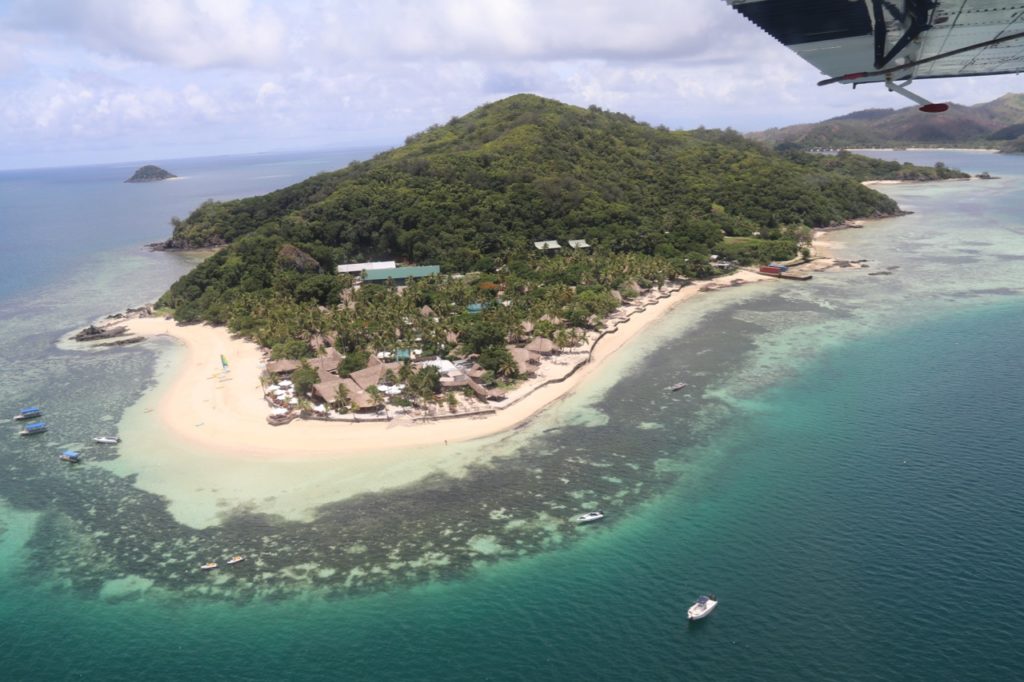 Climbing Table Mountain in Cape Town, South Africa
Climbing Table Mountain is a hugely rewarding and fun thing to do whilst in Cape Town. You are rewarded with spectacular views of the city and coastline. This was one of our favourite activities whilst in Cape Town. There are many ways to summit Table Mountain. You can take the cable car or hike one of several routes. We chose to hike up Platteklip Gorge, a steep two hour climb, up a gorge at the front of the mountain. It is a tough climb but rewarding for its amazing views over Cape Town.
Climbing Table Mountain in Cape Town with Kids
Swimming with sharks near Durban in South Africa
Swimming or diving with sharks was on our wish list when we started our round the world adventure. When we asked each of the boys what they wanted to do on our round the world trip Dylan's response was "to dive with sharks." We spent well over an hour in the water with Oceanic Black Tip Sharks, south of Durban, in a place called Scottburgh. At times there were  over twenty sharks circling us, many of them two metres in length! The sharks get really close, at times bumping into you with their tails or dorsal fins. We free swam with these magnificent creatures, what an absolute privilege.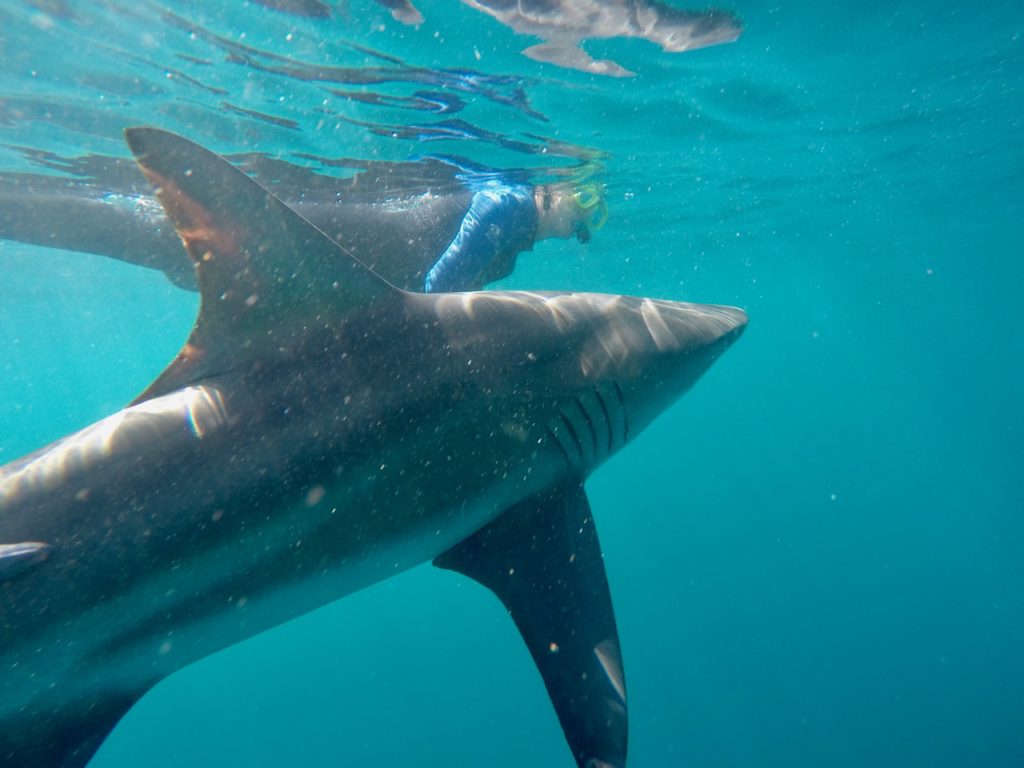 Swimming with Oceanic Black Tip Sharks
Seeing the Big Five in Kruger National Park, South Africa
Our first family safari took us to Kruger National Park and what a place for a first safari. We were lucky enough to see all the Big 5 during our three night stay – lions, leopards, rhinos, elephants and buffalos. A wonderful introduction to safaris.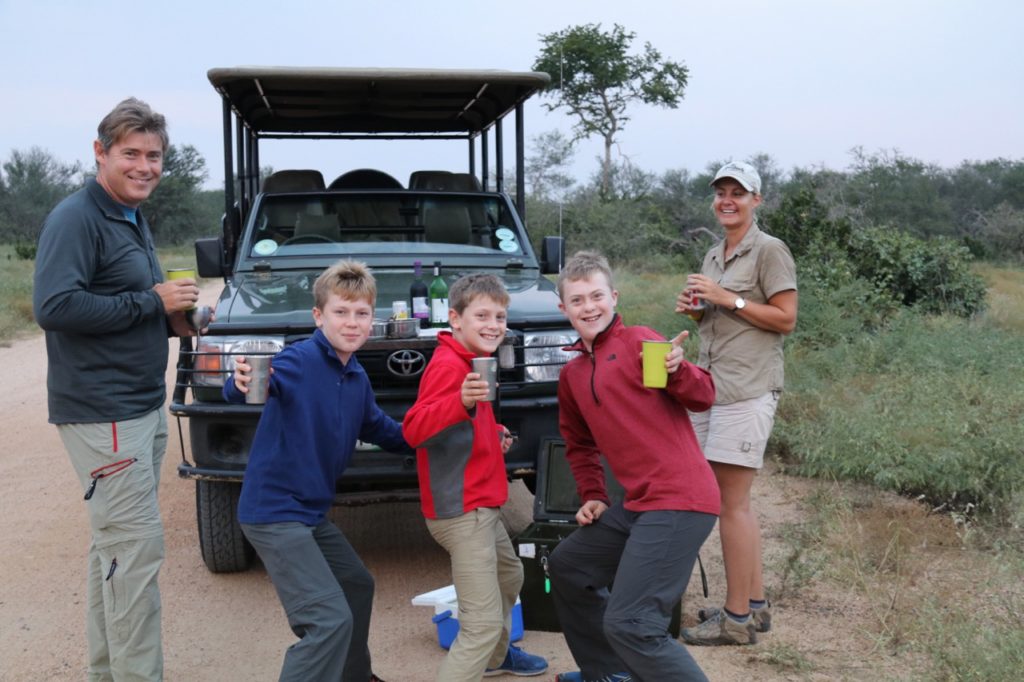 Family Safari in Kruger National Park
Beach time at Constance Haleveli in the Maldives
The Maldives are often thought of as a honeymoon destination but they are increasingly becoming a family destination. During the summer we spent two amazing weeks on family friendly Haleveli in the Maldives. Beaches in the Maldives are beautiful white sand and the sea is crystal blue, perfect for relaxation and family time.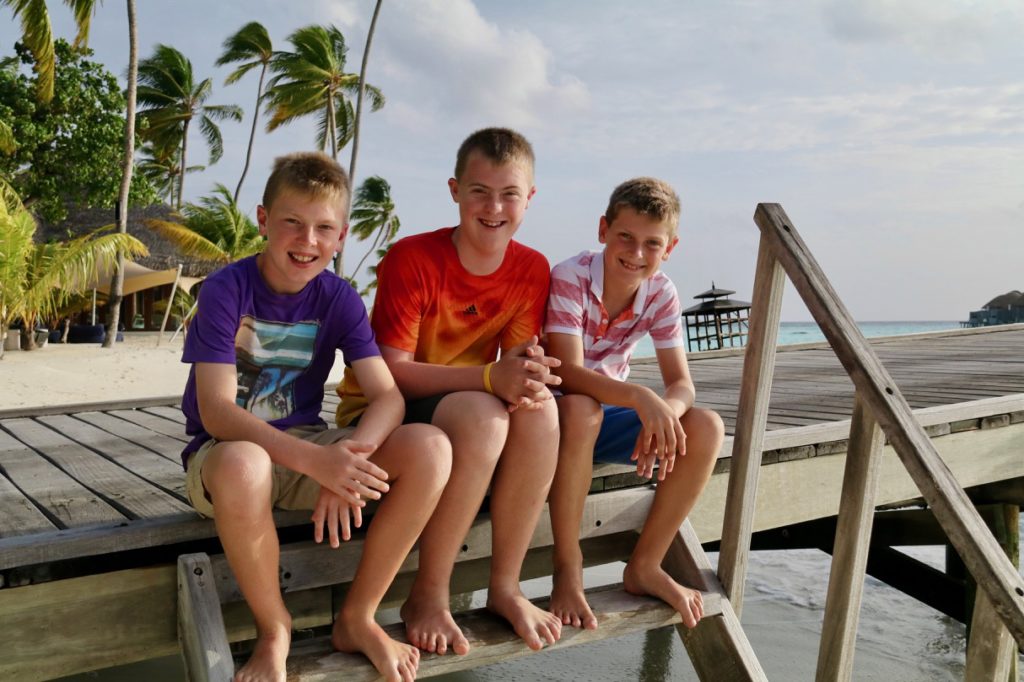 Family Friendly Constance Haleveli
Hiking the Lost City of Petra
In October half term we visited and travelled around Jordan for ten days. During this time we spent the most amazing day at Petra, which happened to be on Logan's 12th birthday. Dating to around 300 B.C., it was the capital of the Nabatean Kingdom. Accessed via a narrow canyon called Al Siq, it contains tombs and temples carved into pink sandstone cliffs, earning its nickname, the "Rose City." We were lucky enough to see the Treasury, hike to the Monastery, up to the High Place of Sacrifice and finally to a viewpoint overlooking the Treasury.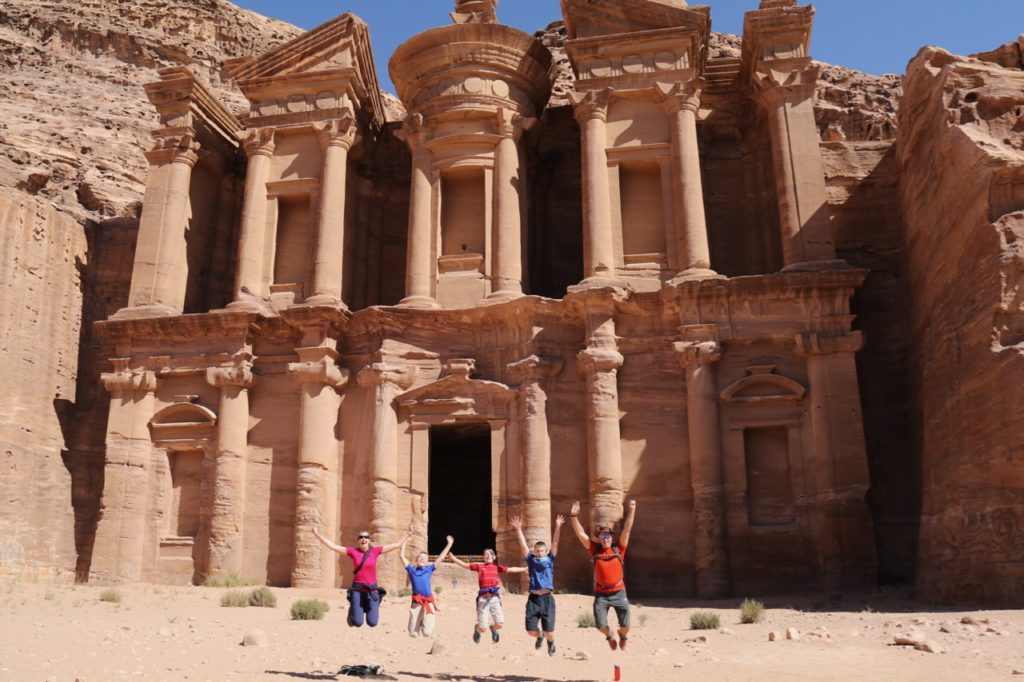 Spending a night at a Bedouin Camp in Wadi Rum
Wadi Rum in the south of Jordan is a spectacular desert location, also known as the "Valley of the Moon." It features dramatic sandstone mountains and natural rock arches, as well as more traditional desert sand. Many prehistoric inscriptions and carvings line rocky caverns and steep chasms. Our time in the desert included a jeep safari, a three hour hike through the desert, a camel ride at sunset and a night under canvas at a bedouin camp. Wadi Rum should definitely be included in any trip to Jordan, preferably with an overnight stay in the desert.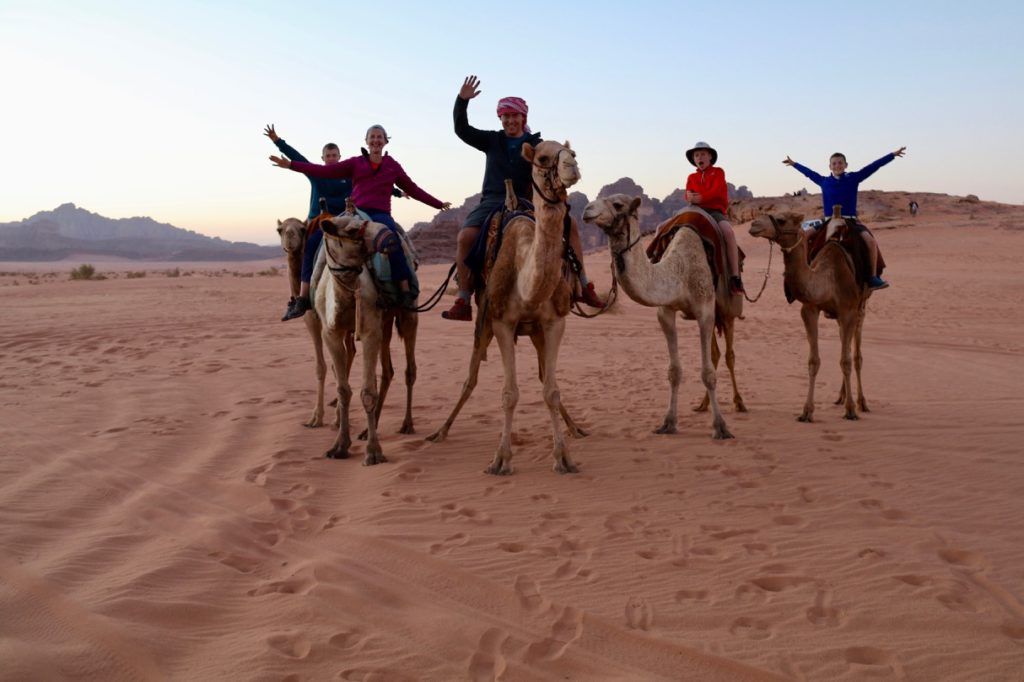 Floating in the Dead Sea
Another bucket list item ticked off the list when we floated in the Dead Sea in Jordan. Floating is a breeze due to the high salt content in the water. You bob about just like a cork! Another must have experience while at the Dead Sea is to cover yourself in mineral rich mud for your very own spa treatment.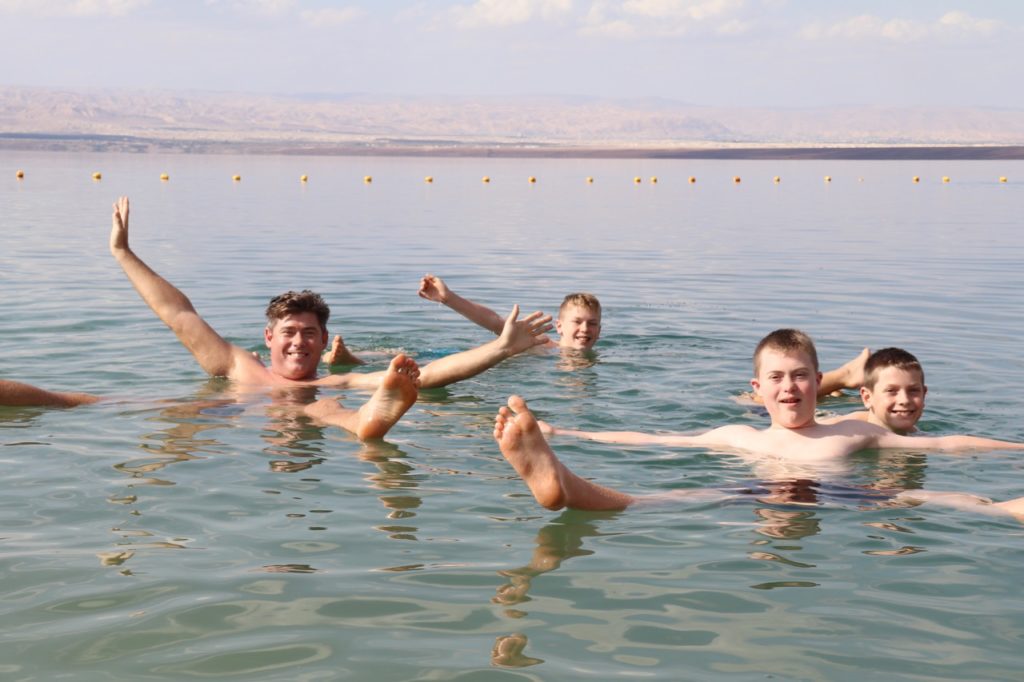 Visiting the Dead Sea with Children
And for 2018?
Plans are underway for 2018. First up we're skiing in Whistler, Canada, during February. Having missed out on skiing last year everyone is very excited to be heading back to the slopes. Easter sees us on a road trip to Scotland with a week on the Isle of Skye.
Happy New Year to all our readers and thank you for following along! Wishing you all a fun-filled and happy 2018 full of travel adventures!
We are so fortunate to have had so many amazing travel highlights in 2017.  It will definitely be hard to top that in 2018!  What were your travel highlights of the year? What do you have planned for 2018?