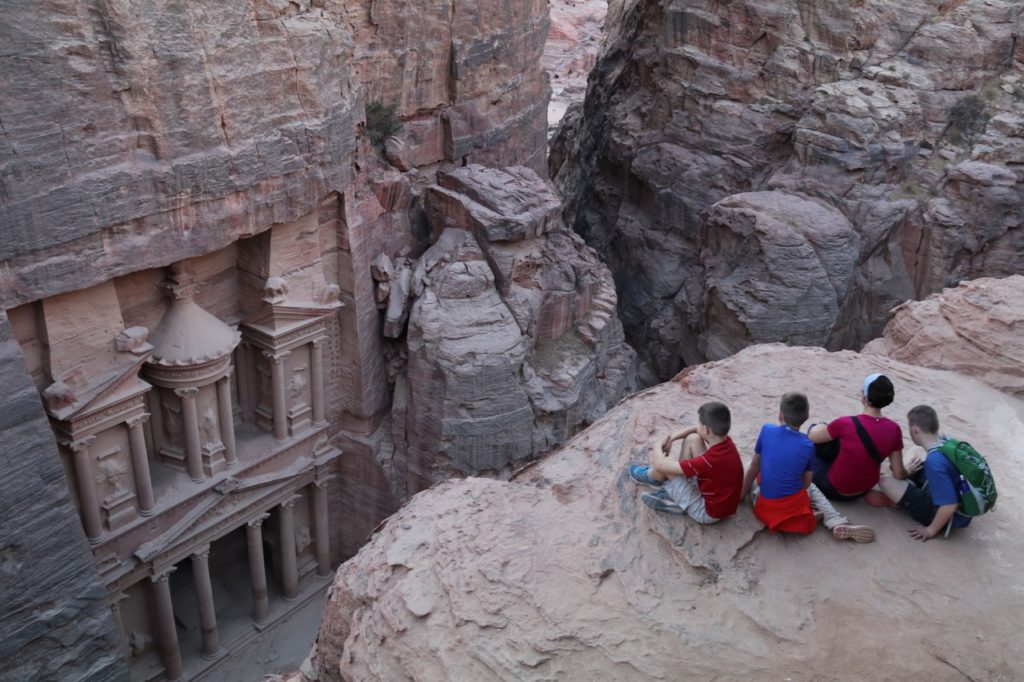 Top 10 Things To Do In Jordan With Kids
Jordan is an Arab kingdom in the Middle East. It is not necessarily a place associated with family travel but it should be. There are so many fun and adventurous things to do here with children. It has a great deal to offer with ancient cities, unique experiences, religious sites, desert landscapes, great food and friendly people. Whether it's riding a camel through the desert in Wadi Rum, floating in the Dead Sea or clambering through the ancient city of Petra, there's a lot of fun to be had in Jordan. Here is our guide to the top ten things to do in Jordan with kids.
TOP 10 THINGS TO DO IN JORDAN WITH KIDS
1. EXPLORE PETRA
Petra is at the top of most people's lists when planning a trip to Jordan and so it should be, but there is so much more to Jordan than just Petra. Known also as "The Lost City" Petra dates back to the third century BC and was home to some some 20,000 Nabataeans at it's peak. This ancient city is filled with intricate facades carved into pink-colored stone. The amount of work that must have gone into creating this city is hugely impressive. Petra is a great place to explore with kids as it is like one giant playground. Beware however that Petra is a huge site and there is lots of walking for little legs!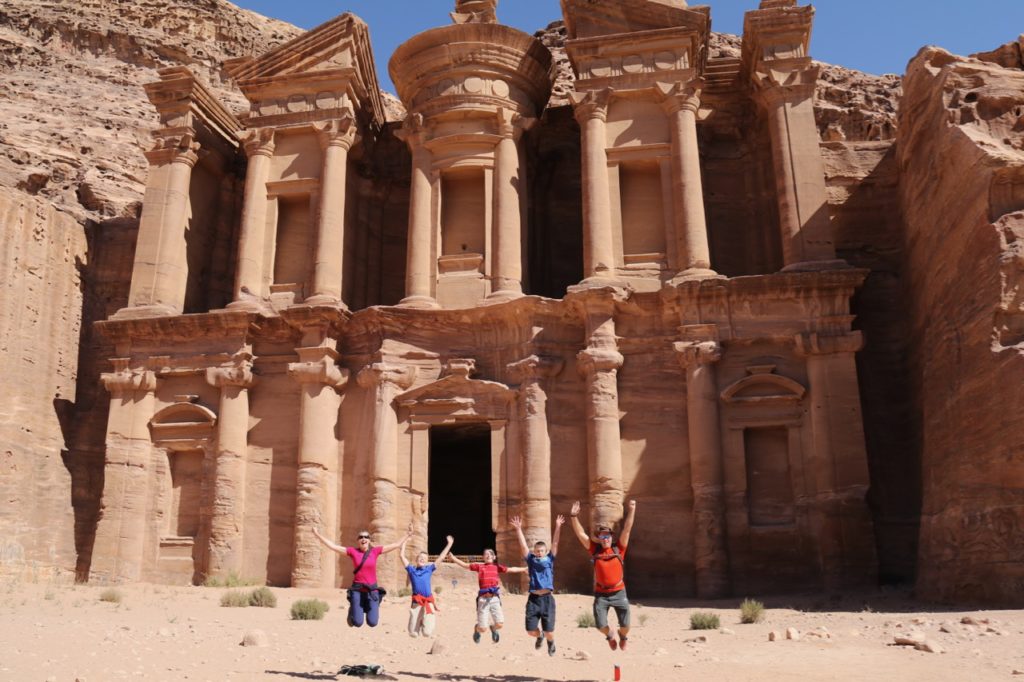 Read all about visiting Petra with kids: The Complete Guide to Petra with Kids
2. FLOAT IN THE DEAD SEA
Another bucket list item. As the lowest point on earth and the second saltiest body of water in the world (Lake Assal in Djibouti being the first) floating in the Dead Sea just has to be done. The salt concentration within the Dead Sea is 34%, so nothing can live, hence its name. Due to the high salt content you float. It is almost impossible to swim as your arms and legs pop up to the surface! Floating in the Dead Sea is really fun with kids, particularly if they are a little older. The high salt content means that cuts and grazes really sting and any water getting in your eyes or mouth is uncomfortable too..!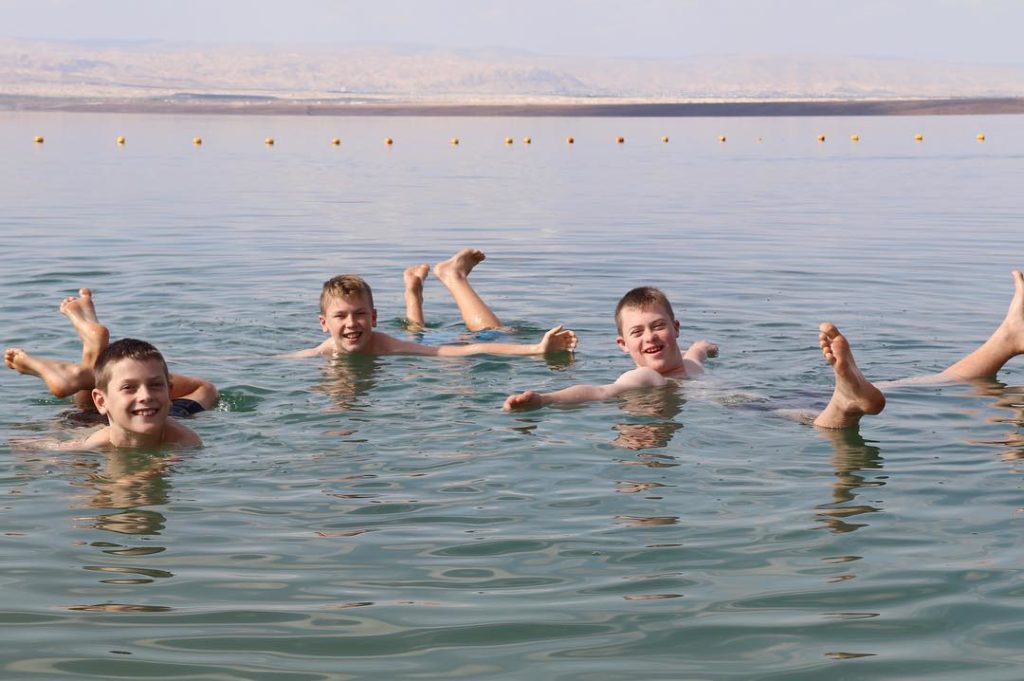 Read Also: Visiting the Dead Sea with Kids
3. HAVE A MUD BATH AT THE DEAD SEA
Super fun for any child…and adult! The mud at the Dead Sea is full of nutrients and healing properties so you cover yourself in mud for your very own spa treatment. Pots of mud are provided on the hotel beaches all around the Dead Sea. You cover yourself liberally in mud, allow to harden in the sun for 15-20 minutes, and then rinse off in a freshwater shower or back in the sea. Who doesn't love covering themselves in mud..?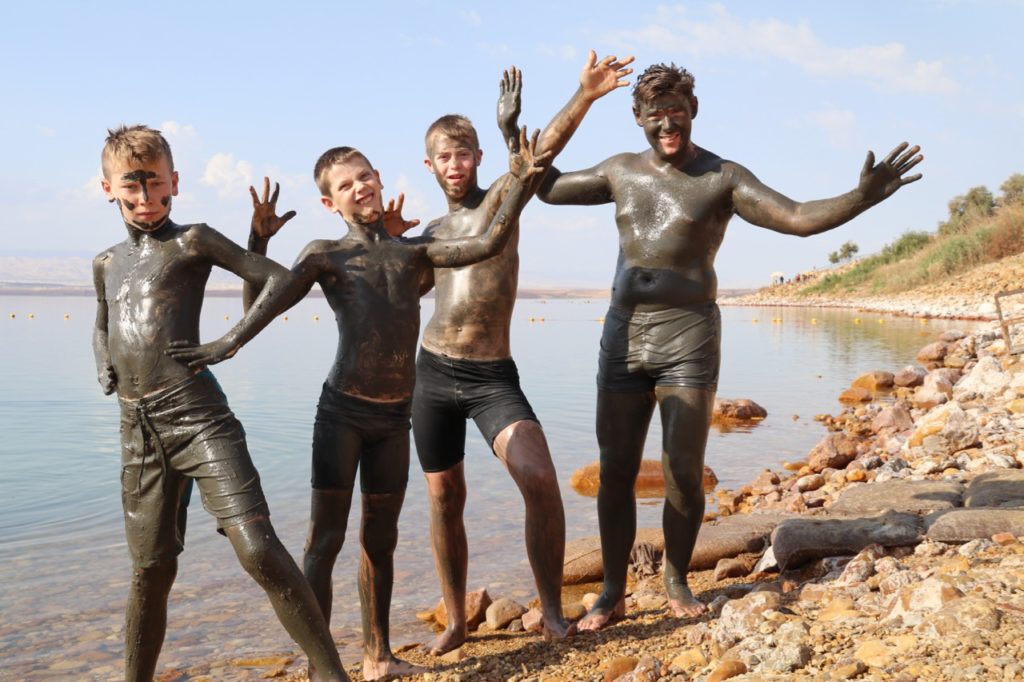 5. CAMP UNDER THE STARS IN WADI RUM
Wadi Rum, also known as the "Valley of the Moon" is a desert area in the south of Jordan. Having been inhabited since neolithic times, it owes its fame to T E Lawrence who wrote extensively about his adventures here during the Arab Revolt in the early 20th century. Bedouin live throughout Wadi Rum and are licensed to take visitors into the desert for overnight stays. We spent the night under canvas at Obeid's Bedouin Life Camp, located in the heart of the desert with true Bedouin hospitality. The star-lit night, with no light pollution, was spectacular and something we'll remember for a long time.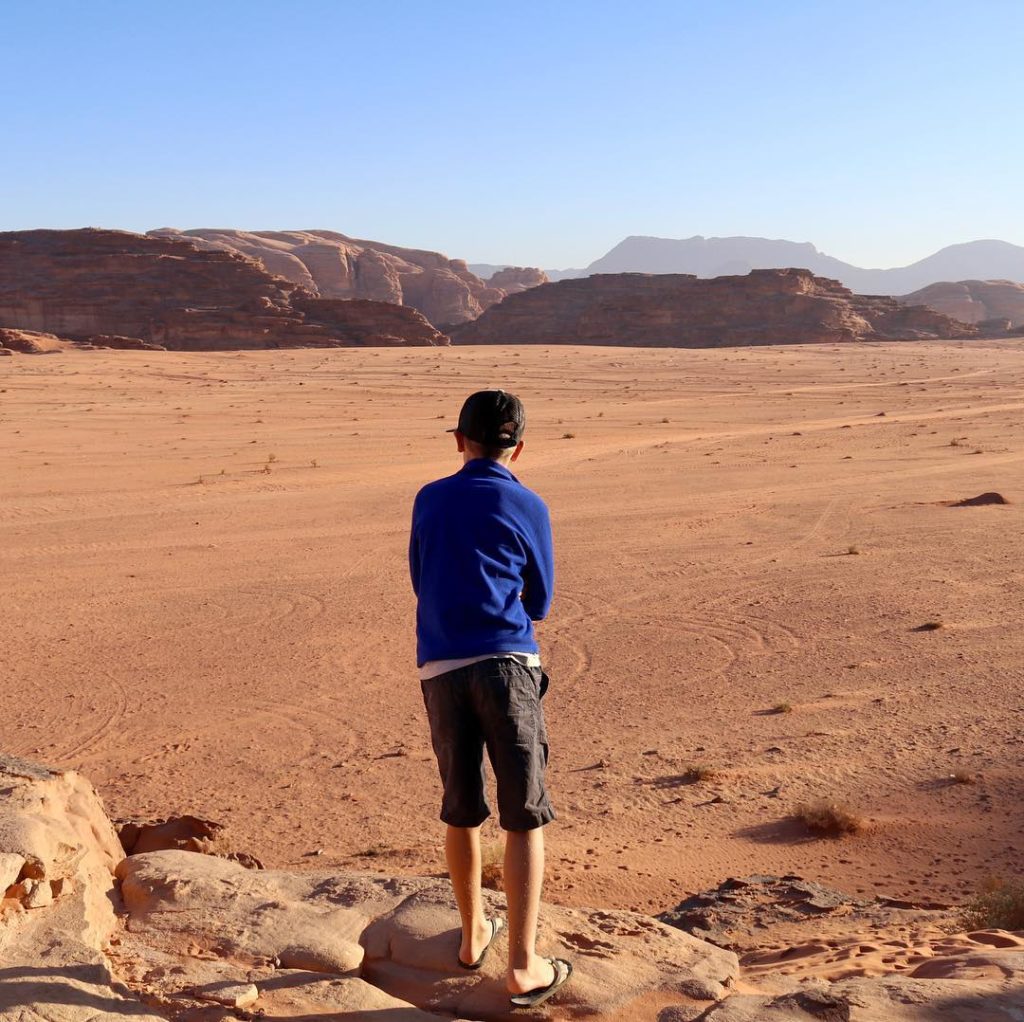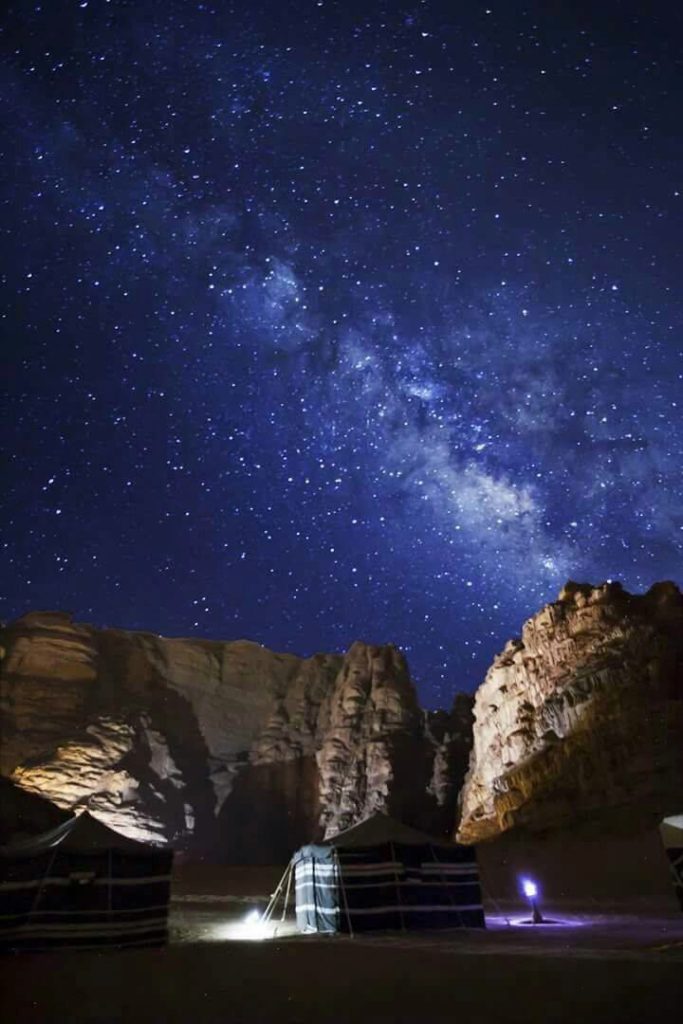 Read all about our trip to Wadi Rum: Camping with Kids in Wadi Rum
4. RIDE CAMELS IN WADI RUM
In the late afternoon, in the setting sun, we rode camels across the desert landscape of Wadi Rum. This was a real highlight for the boys. We trekked on our camels to a spot to watch the sun set and then afterwards back to camp, about an hour and a half in all. It was a beautiful and special experience being out in the desert after sunset with no noise, just us on our camels in the vast and inhospitable desert.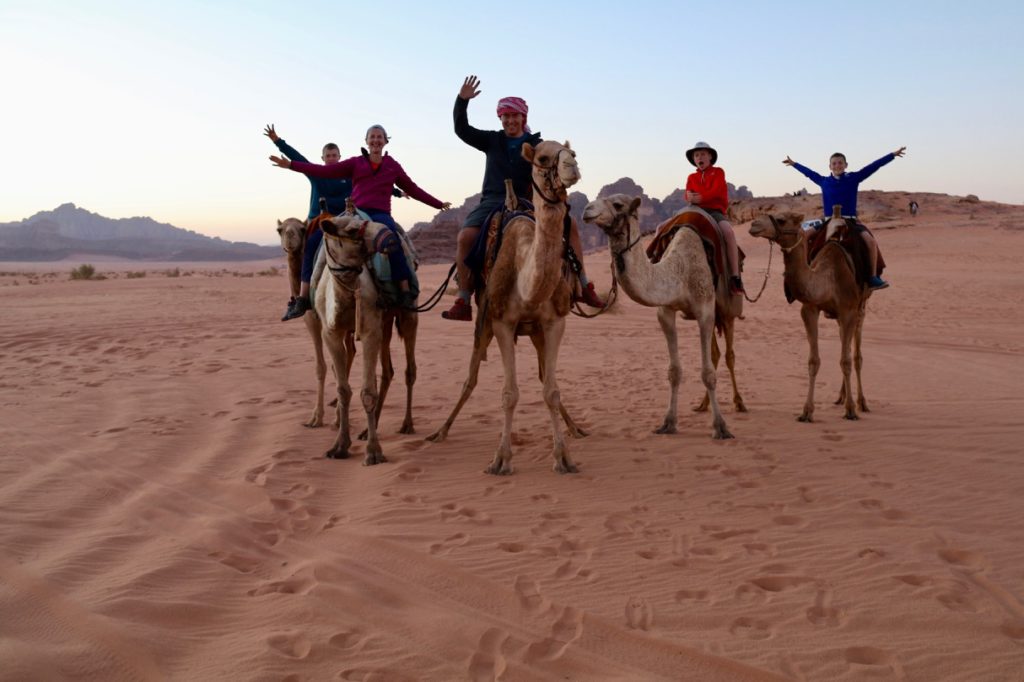 6. EXPLORE THE ROMAN CITY OF JERASH
Jerash, often referred to as the "Pompeii of Asia" is a Roman provincial city. Amazingly well preserved due to the dry desert air and the fact that it remained buried in the sand for thousands of years. The city flourished between the 1st-3rd centuries AD and at its peak boasted a population of 15,000 to 20,000 inhabitants. Fine examples of Roman buildings are found here, including theatres, a forum, cardo maximus, a hippodrome, temples and theatres. Children will love the realistic Roman city, particularly if they've already studied the Romans. Ours were enthralled by the stories of Roman life told to us by our guide. They particularly loved the Cardo Maximus with its chariot grooves in the flagstones and the South Theatre. There is ample opportunity for climbing, another giant playground!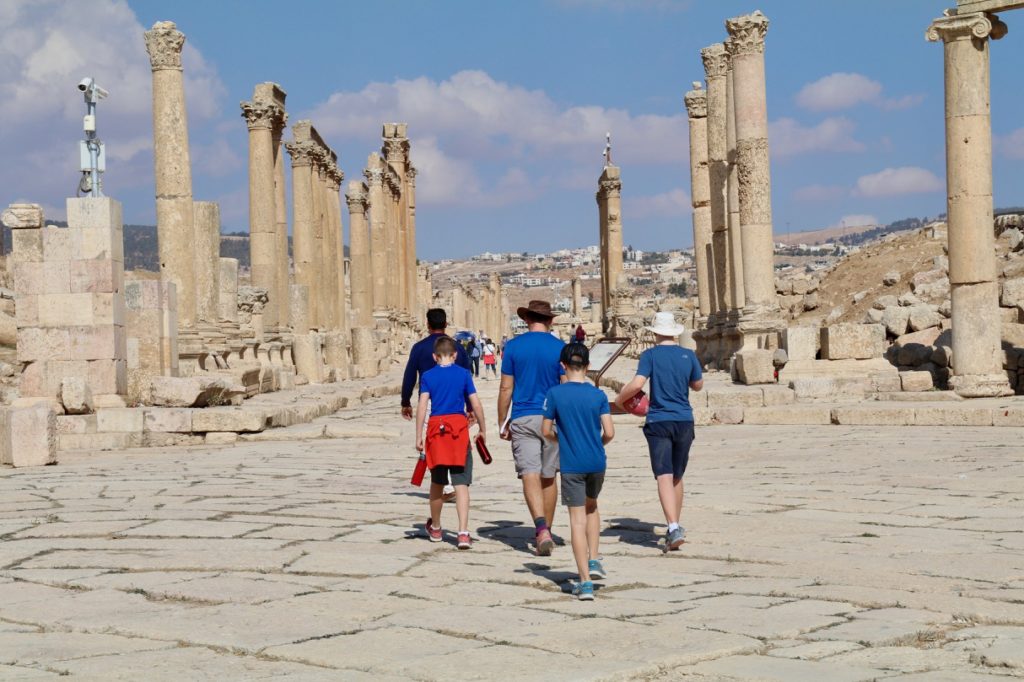 Read Also: Exploring the Roman City of Jerash with Kids
7. EXPLORE THE CASTLES ALONG THE KING'S HIGHWAY
There are many great castles to explore in Jordan, including Shobak and Karak. We stopped at the ancient Crusader stronghold of Karak (or Kerak) which lies within the walls of the old city. This fortified castle was a place of legend in the battles between the Crusaders (Franks) and the Islamic armies of Saladin. It is one of the most famous crusader castles. Our boys love castles as they offer such great opportunities for exploring and climbing. Karak did not disappoint with plenty of winding tunnels, partly excavated rooms and passages to explore, as well as great views for the adults. One word of caution with all sites in Jordan, is that there are very few safety barriers or railings, so you have to watch your children at all times.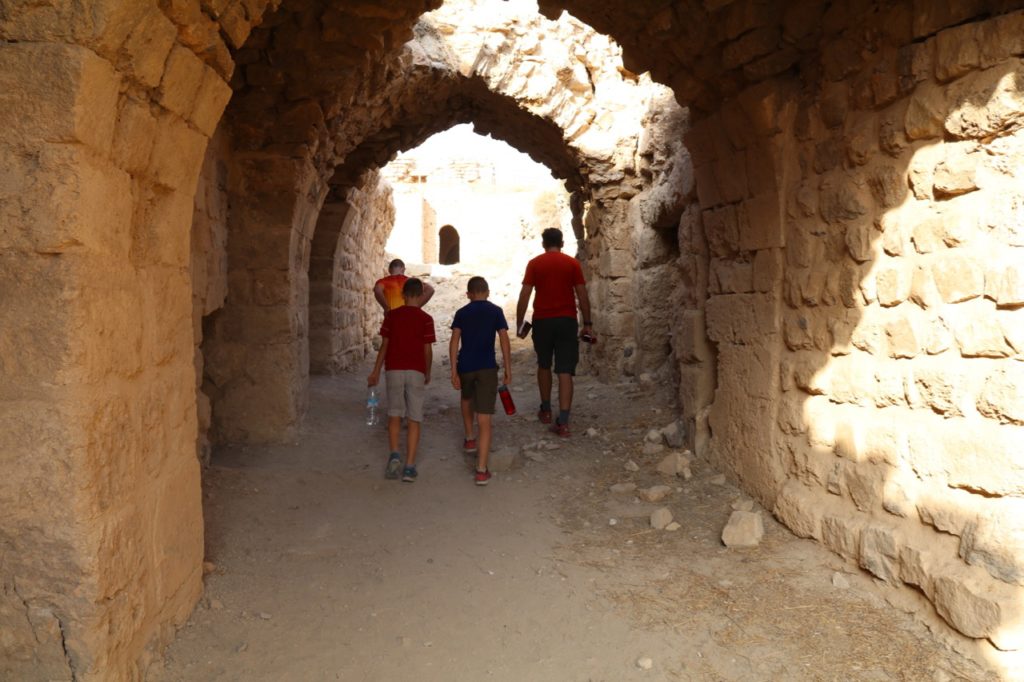 Read more: Following the King's Highway in Jordan
8. EXPORE THE CITADEL IN AMMAN
The Citadel lies on the highest hill of Amman with tremendous views of much of the city sprawling below. Occupied since the Bronze age, there is enough to see to spend a couple of hours wandering the ruins.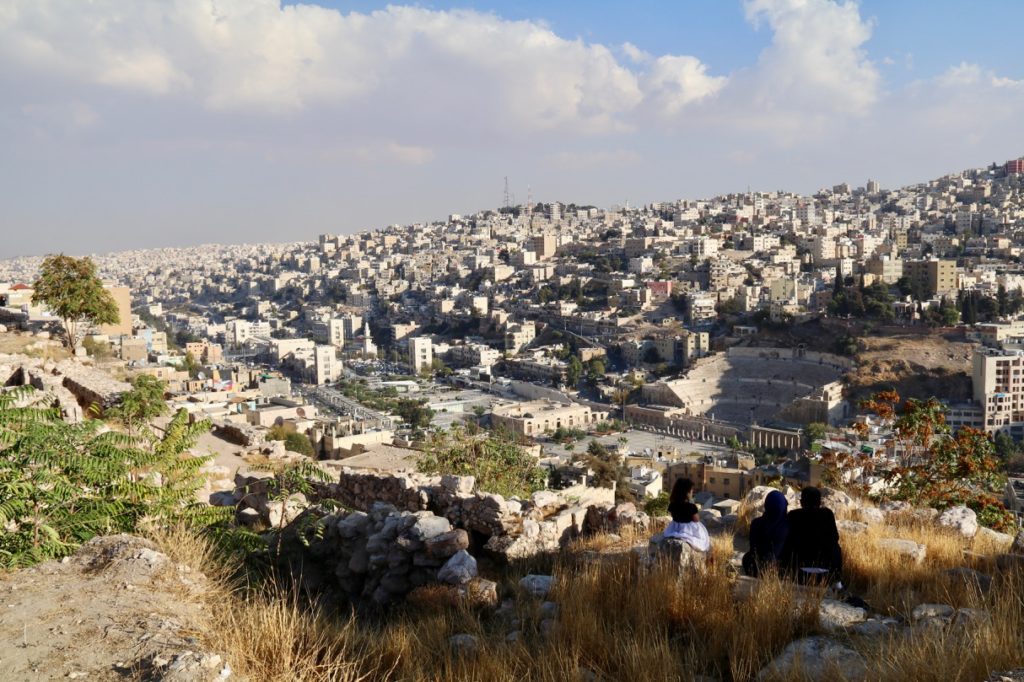 Read Also: Amman with Kids
9. SNORKEL IN THE RED SEA
Aqaba is the Red Sea resort in Jordan. Protected from the ocean currents, the waters of the Red Sea are particularly calm and enjoy high temperatures. These conditions have led to the development of a wealth of undersea life, dominated by hard and soft coral. With over 200 species of coral, over 1000 species of fish and 1000 species of invertebrates, the waters of Aqaba offer an endless spectacle to visitors. Visability is often referred to as being the best in the world.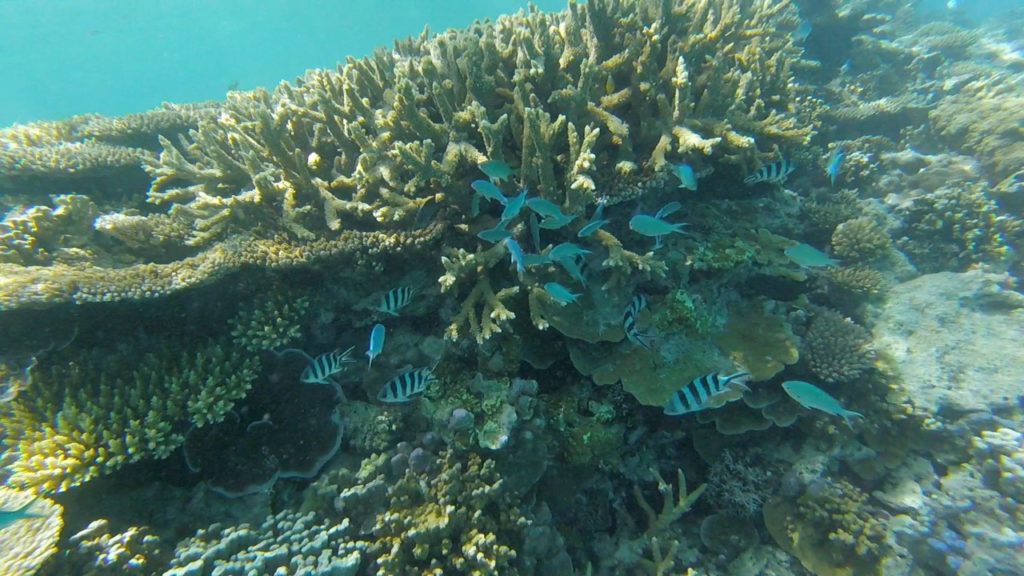 10. EAT SHAWARMA AND FALAFEL (ANYWHERE IN JORDAN)
Middle eastern food is delicious and very child friendly. In most places in Jordan you can find shawarma and falafel. Whilst we were in Amman we tried two renowned eateries (both mentioned in Lonely Planet), Al Quds for falafel and Reem for shawarma, both eaten at the side of the road! This was the best falafel and shawarma we had, but it's all very good. Check out these places if you are in Amman.
Have you visited Jordan with kids? Do you have anything to add?