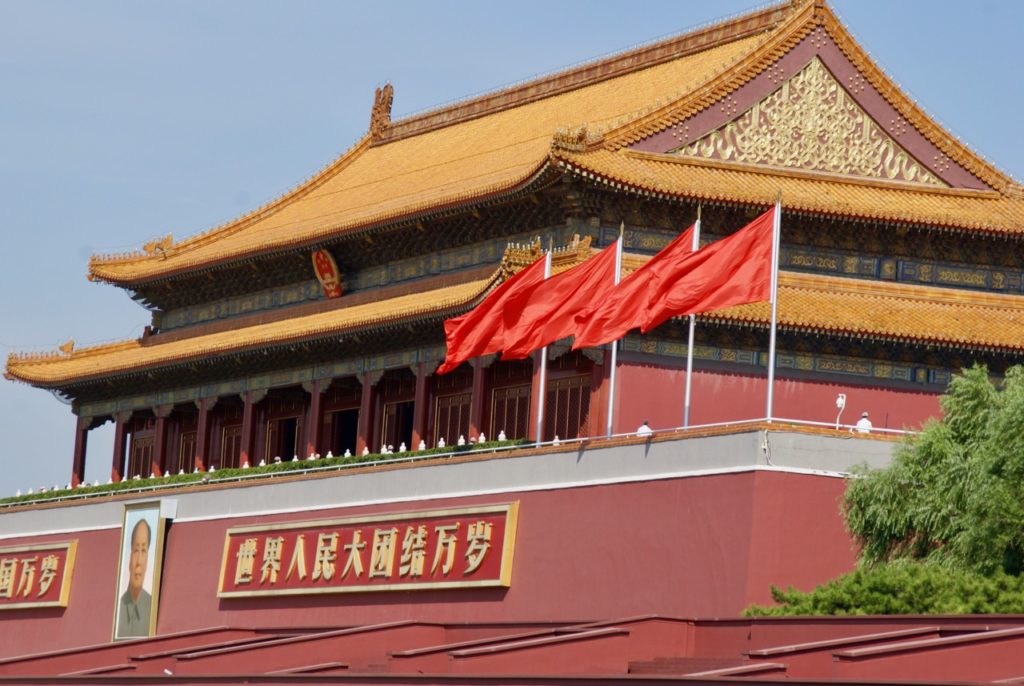 Top Tips for Travelling to China
Traveling through China can be a very rewarding experience but it does come with a set of challenges. With the right expectations and a little preparation, China is an amazing country to visit.
Whilst planning our trip to China we found it would be impossible to visit completely independently as we needed a letter of invitation from a travel company or resident in order for us to obtain the necessary Chinese visa. We therefore booked some of our trip through Top China Travel in order to get the necessary letter of invitation. Top China Travel arranged our transportation, some of our hotels and a guide in those locations where english was limited. All guiding was on a private basis so we would not be herded along as part of a large group. We were able to travel independently in Shanghai, Beijing and Yangshuo where some english is spoken.
Here are our top tips for travelling in China to help make your visit a little easier.
GET YOUR VISA BEFORE ENTERING CHINA
This is the most important step in planning a trip to China. Without a Chinese visa you will not be allowed to enter the country. We obtained our visas at the Chinese Embassy in London just before the start of our trip. It required two trips to the Chinese Embassy to drop off and pick up of our passports and documents. There is a lot of paperwork involved. In order to obtain a Chinese visa on a UK passport you will need a letter of invitation from a travel company or Chinese resident, proof of inbound and outbound flights, and all the hotel bookings for the duration of your stay in China. In other words everything must be booked and confirmed for the duration of your stay before you can apply for the visa. At the time of writing this, the Chinese visa is valid for two years.
PURCHASE A VPN BEFORE ARRIVING IN CHINA
The Great Firewall of China blocks all access to Facebook, Google, Twitter, and YouTube. It can be incredibly frustrating, especially during long term travel, to loose access to websites used to stay in touch with people back at home. One way to avoid this is by purchasing a VPN, or a Virtual Private Network. A VPN disguises the computer's IP address so it looks like you are connected from another country even if you are in China.
We used VyprVPN for the month we were in China, paying a small monthly fee for the service. It worked fairly well but wasn't perfect. Without it we would have spent our time in China without any access to the outside world. Make sure you purchase the VPN before getting to China. China blocks access to the VPN companies so you will be out of luck trying to purchase one if you are already in China.
IT IS AN ADVANTAGE TO KNOW BASIC MANDARIN
Knowing Mandarin is not a necessity but it does helps. If you are planning on only visiting the larger cities like Beijing and Shanghai you will be able to get by with English. In the less travelled parts of China, such as Zhangjiajie, no english will be spoken, so speaking some basic Mandarin is a great help. We would certainly have struggled travelling completely independently in some of the parts of China we visited, as there was absolutely no english.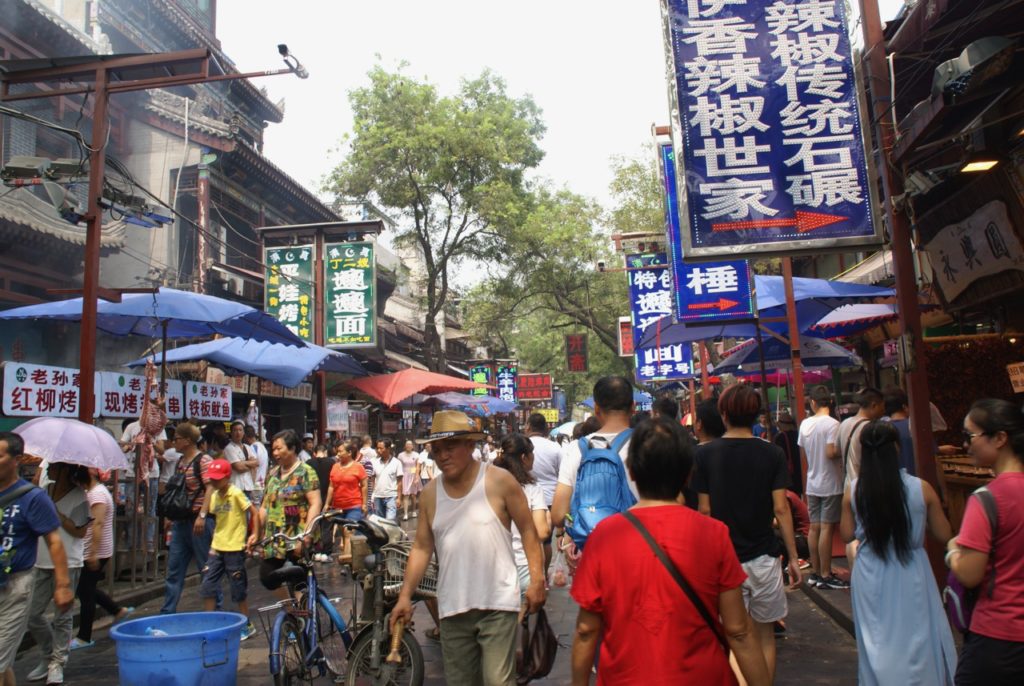 It also helps to have a Chinese translate app on your phone. We used this to communicate many times, particularly ordering food in restaurants.
Another tip would be to keep a business card from your hotel handy to show to taxi drivers or in case you get lost while exploring. In this way you have the hotel name and address written in Chinese characters.
BE PREPARED FOR MENUS IN CHINESE CHARACTERS
Countless times we sat down at a restaurant and were handed a menu with only Chinese characters. This led to us randomly picking out dishes, hoping for the best. This is a gamble in China, since it is very common for all kinds of animal anatomy to make it to the menu. Our translate app was used on a number of occasions. In the larger cities, menus in English, or at least with pictures, became much more commonplace.
BRING YOUR OWN TOILET PAPER
Bathrooms are rarely stocked with toilet paper so bringing your own is essential. Be prepared to use squat potties, we used more here than in any other country we visited. The bathrooms were often not the cleanest, either, so we would advise having some hand sanitiser with you as well. We travelled with toilet roll and hand sanitiser in our bags at all times in China.
HOTELS IN CHINA
Make sure you clearly specify that you want a non-smoking room. Many people smoke in China. Even if you request a non-smoking room it very well may smell like smoke. We asked to change rooms on more than one occasion even after requesting a non-smoking room!
HERE COME THE PAPARAZZI…
The Chinese love to take photographs. If you are traveling with children or have light skin and blond hair be prepared to have a lot of photographs taken. Dylan, Logan and Flynn were very much in the spotlight, having literally hundreds of photographs taken. People were fascinated by the fact that we had three children and constantly asked for photographs of them. It wasn't enough just to take pictures of the boys, people frequently wanted their photograph taken with them. The boys were very patient, most of the time!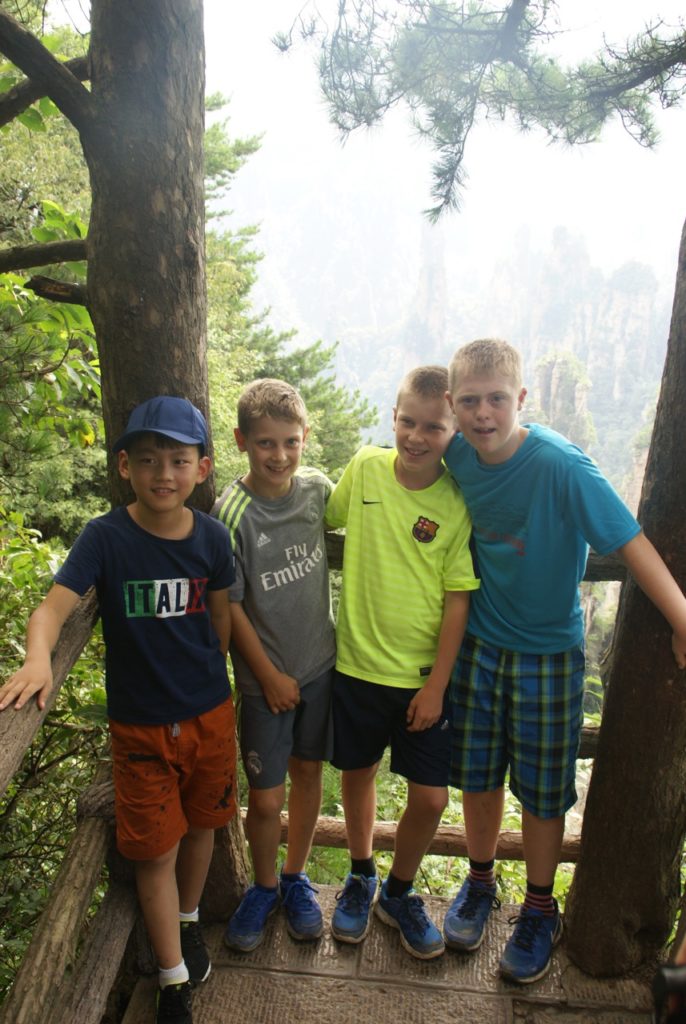 CHINESE FOOD
Chinese food is very different from what we see in the UK. At many Chinese restaurants we ordered small dishes from a menu and shared them all. We tended to order mostly vegetables with noodles and rice. Our meat intake was limited mainly because they serve everything, bones, cartilage, the lot. Some things we loved and some we didn't, but generally the food tasted good.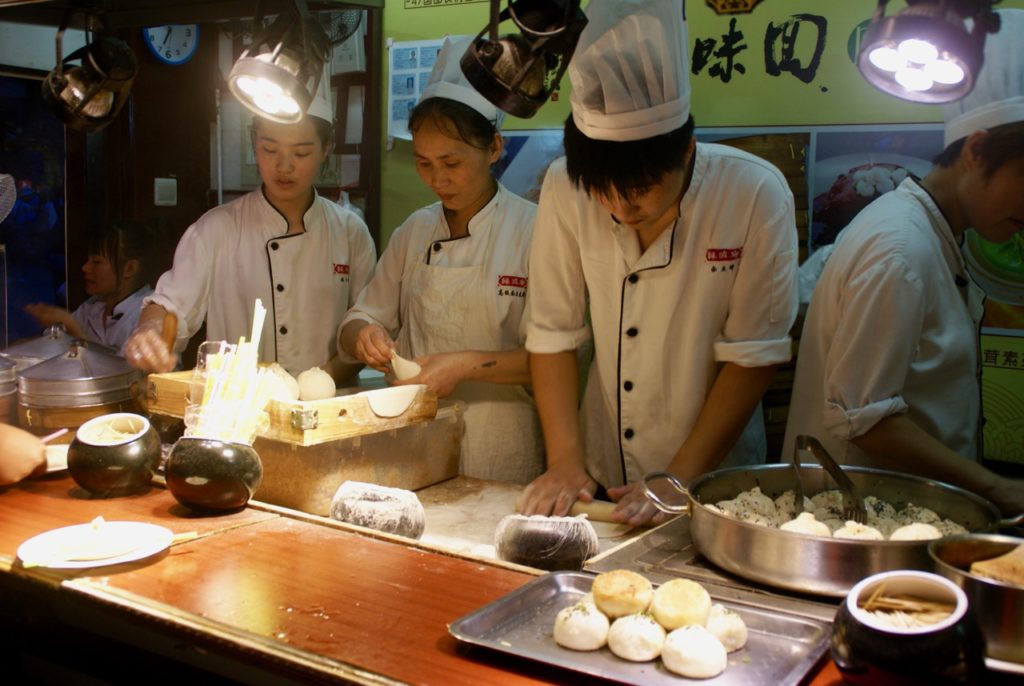 HAGGLE FOR EVERYTHING
Outside of chain stores and boutiques, it is perfectly acceptable to practice your haggling skills. Never accept the marked price or first price offered. With shrewd negotiation it is possible to get souvenirs for a fraction of the quoted price.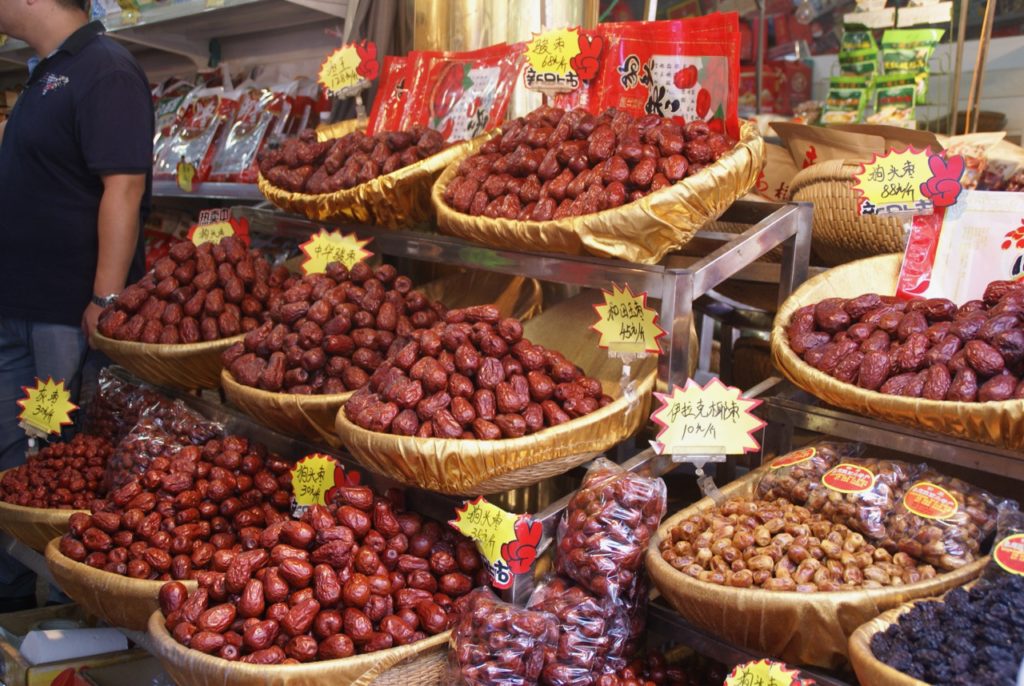 TAXIS ONLY TAKE FOUR
A common problem for us whilst in China was that taxis would only take four passengers. At times we would have to take two taxis in order to get around! This meant that where possible we organised a larger car and driver through our hotel so that we could all travel together.
Most taxi drivers will not speak English, so it's a good idea to get your destination address written in Chinese by somebody at your hotel. Likewise always carry the name and address of your hotel in Chinese characters so that you are able to get back.
PEOPLE SPIT ALL THE TIME
The Chinese do not use handkerchiefs and tissues to blow their noses, and instead spit. While this can be a bit unpleasant when you first visit China, they're similarly affronted when they see us blowing our noses into a tissue.
THERE IS NO SUCH THING AS PERSONAL SPACE IN CHINA
China is a crowded place and the locals have become accustomed to a much smaller personal space than we are used to in the west. Don't be surprised if you're jostled or shoved when queuing, it's just part of Chinese culture. In fact, queues often don't exist at all! We experienced much shoving and elbowing whilst trying to get on buses and mini-vans. There is no holding back, you simply won't get on.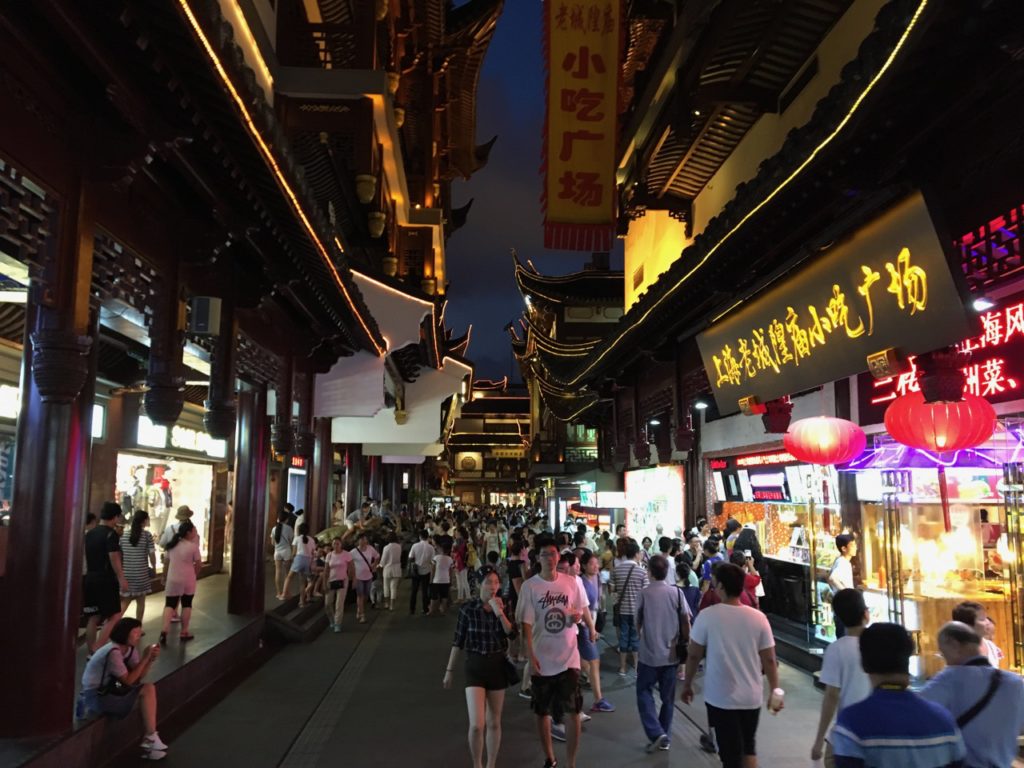 CASH IS PREFERRED 
More and more businesses (particularly large hotel chains and upscale restaurants) do now accept Visa and Mastercard. However for the most part, you'll need to pay with cash. The official currency of China is the yuan, otherwise known as RMB.
China is a vast country with so much to offer, the history and sights here are world class. We loved it and will be back one day.